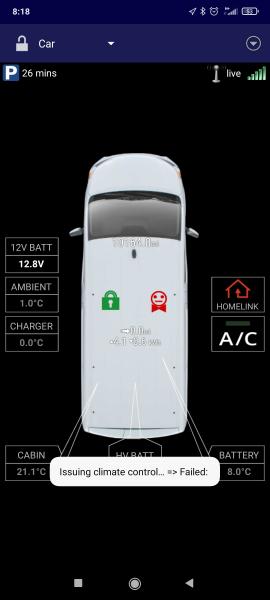 Hi All,
Im after a bit of help. Ive just got the system connected to the car fine where i can view the status of it but unable to do anything .
Now where I try to do anything to the van (AC...Lock..Heat etc etc) It just keeps failing.
Maybe just a setting etc but any help would be good..
I also get the vehicle transported while parked messages too but thats not as imported as the above.
Thanks
Steve